In today's world, with abundant food all around, it's hard to hold back from enjoying the food we like. We eat a lot, and we become overweight. We then become dissatisfied with how our body looks. We don't like our belly tucking out on the side when we sit down. We don't like the "extra parts" swinging around when we run or walk. We don't like when we can feel a handful of our belly when we grab it. 
We then seek solutions. We find out there are two practical ways to lose weight. Either we hire a surgeon to "modify" our body in a way it won't regain the weight it has lost, or we pick up some weights and start exercising. As you know, the former is the quick-and-easy way and the latter is the long-and-hard way. And you should always go for the latter. You will thank me in the long run. 
"But Viktor, why would we make the progress harder and longer than it could be?" 
My friends, let me tell you why.
First, let's take a look at the quick-and-easy way. Normally, to lose weight by this way, people go through a process called Bariatric surgery. It is a process where surgeons will sort of fix your stomach up a little so your body will consume less food and absorb fewer nutrients. By cutting out a part of your stomach and rerouting the path the food flows through, your stomach can now only contain 1/16th of the food it used to be able to contain. This way, your body will only consume the food and energy it needs. The procedure will also reduce your risk of potentially life-threatening weight-related health problems, including heart disease and stroke, high blood pressure, sleep apnea, and type-2 diabetes. 
Sounds terrific, doesn't it? It does! Though, not everyone gets to undergo this procedure and there are long term health-related risks too!
In order to qualify for the Bariatric surgery, you need to have:
Proof that you have tried various dieting and weight loss strategies with none of them has worked out for you.
Body Mass Index (BMI) of 40 or higher (which indicates extreme obesity and let's hope that you don't have this).
In some cases, you can qualify if y

our 

BMI can be 30 to 39.9 (obesity) and you have a serious weight-related health problem, such as type 2 diabetes, high blood pressure or severe sleep apnea.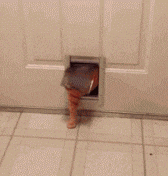 So, just being severely overweight doesn't make you qualify for the surgery. You may also need to meet certain medical guidelines to qualify for it. And even if you qualify, you will likely have an extensive screening process and you must be willing to make permanent changes to your lifestyle. Meaning it could be no more Netflix at night, no more Cheetos on the couch, and no more sleeping until noon. 
It could be very expensive, too.
Now, let's say you qualify for the procedure and already underwent it. What's next?
You now must adapt to the new, healthier lifestyle. The change won't be easy, but you must. 
Also, be prepared to face some short term health related risks that include: 
Excessive bleeding
Infection
Adverse reactions to anesthesia
Blood clots
Lung or breathing problems
Leaks in your gastrointestinal system
Death (rare)
As well as long term risks:
Bowel obstruction
Dumping syndrome, which leads to diarrhea, flushing, lightheadedness, nausea or vomiting
Gallstones
Hernias
Low blood sugar (hypoglycemia)
Malnutrition
Ulcers
Vomiting
Acid reflux
The need for a second, or revision, surgery or procedure
Death (rare)
That doesn't mean you will get all of these symptoms but it doesn't guarantee you won't get any. 
Now let's talk about exercising. 
A lot of people are scared when they hear of dieting and exercising. They imagine it as an intensive, sweaty progress with boring, tasteless meals every single day.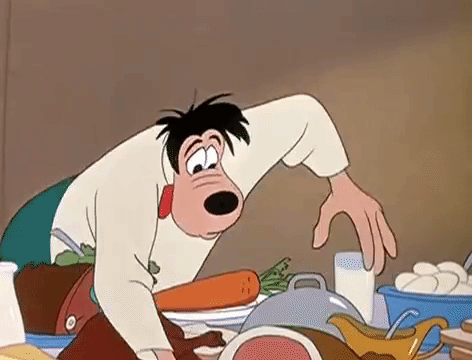 As it turns out, it's not that scary. Here are some natural benefits when you decide to work out long term. 
Natural weight loss: By exercising and dieting the right way, you allow your body to burn the excess weight in the most natural way possible. Losing weight this way not only prevents any weight-related health problems, but also keeps your body fresh, healthy and free from any long term health issues that you could have had by undergoing the bariatric surgery.
Flexible adaptability: If you have been exercising and dieting for a while, you will start to adapt to a new healthier lifestyle. You will fall into a motivated mental state where you always feel like exercising. This is when you have gained momentum. And the longer you can maintain that momentum, the easier it is for you to keep it up. 
Develop strong mindset: This is my personal favorite benefit, and anyone who works out consistently will agree with me on this. You break through a mental barrier to make some progress the moment you start. You then learn that you need to stay consistent and work really hard for your goals. You understand that it doesn't matter how much you progress today, you have to show up tomorrow anyway. You understand the key to success is consistency and perseverance. Gradually, you develop at the back of your mind a subconscious thought that keeps telling you to keep pushing it no matter what. And with that developed mindset, you are set to succeed not only in fitness, but in pretty much anything you do in life. 
On the other side of hand, there are some cons. 
Rough start: It will be really, really, really hard to start. You develop a self-limiting belief whenever you think about starting. You can't motivate yourself to pick up those weights. As a result, you're more prone to procrastinating. You say "I'll start tomorrow/next week/next month/on New Year's revolution. Blah blah blah." This does nothing but worsens your condition. 
Energy: Let's say you manage to push through the mental barrier at first, you start exercising and dieting for a few days. What happens now? You will most likely feel exhausted all the time. This is because you have to be in a constant state of energy deficit in order to lose weight. Everyday, you eat less, which gives you less energy, a huge amount of which is then burned. You're technically left with not much energy to do anything else at the end of the day. And you will feel like craving foods again, which point I will be covering next. 
Prone to relapsing into a worse condition than when you started out: Feeling exhausted, you think to yourself, "OMG, I need food. I need energy to operate." And you start looking for foods to crave. The thing is this. Your body is survival machine; it does anything to keep you safe and alive. So when you are in the energy deficit state, your body will start looking for things to fuel you back up (which explains why you feel like craving). And when it does, this time it will store the energy into your fat cells because it thinks that in case your body lacks energy again, it will use this "emergency source of energy". This is why people who skip meals often tend to gain more weight. So, if you don't want to end up in a worse condition than when you started, hold yourself back from craving and stick to the plan. 
You have to stay consistent: You've gone through all those pains to build up some momentum, now it's even harder to keep the momentum going..for the first part. I look at momentum as two parts. The first part is hard. You have to keep going even when you don't feel like it. The second part is much easier. You now feel comfortable with what you're doing and everything pretty much comes natural to you. This is where you can finally enter the "auto-pilot" mode where you don't have to try as hard as before and still achieve some great results. But until then, you gotta keep it up. This requires a lot of mental toughness.
So, in conclusion, should you use the weight loss surgery method?
It depends.
The answer is no if you can still pick up some weights and eat some vegetable to lose weight. This way you will lose weight in the most natural way and this will not pose any risk of post-surgery health problems upon you. And it will also train your mental toughness and set you up ready to deal with any challenges in your life. 
The weight loss surgery method should only be your last resort to lose weight when every dieting effort has proven unsuccessful. So if that's where you are right now, the answer is yes in this case.