This week's topic will be about working on your core and abs so you can have a nice toned body shape.
There are a lot of core exercises out there you can do but I have selectively picked out only top 5 you can't miss in the gym. These exercises are perfect for both bulking and cutting. They will not only develop a bulletproof abs but they will also help you burn fat around the waist caused by sitting all day.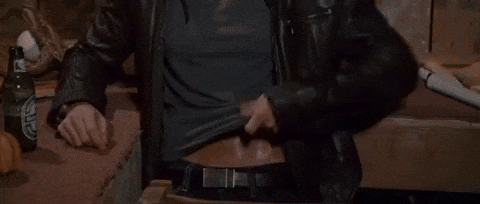 Difficulty? Don't worry. They aren't anywhere close to that handstand push-up that you see many fitness influencers flex on their social media out there. I want to make sure anybody can do these exercises because everyone deserves a chance to get fit. That is and forever will be my goal when giving away tips. I will also be showing how difficult each exercise is out of 5 ratings.
Now, let's not waste anymore time and get right into it.
1. Russian Twist
The Russian twist is the favorite exercise loved by almost all fitness trainers. They have at least one set of Russian twist in their exercise check list for their clients.
It is no doubt very beneficial for developing a toned ab. I personally love this exercise and can confirm how much doing the exercise has changed my body.
The main muscles worked on are oblique/side abdominal and the secondary muscles are lower abdominal. The quadriceps are worked on a little bit too since you have to keep your legs up all the time. So, this exercise works on your abs and legs at the same time.
Difficulty: 2.5/5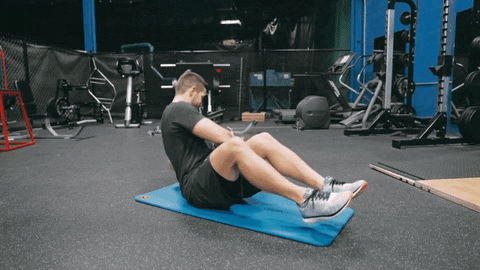 The correct posture for the Russian twist is a nicely formed 90-degree angle between your body trunk and your thighs and the feet are lift up off the ground just enough to maintain balance while you twist. When you twist side to side, do your best to twist using only your hips and make sure to go all the way to the side.
Here's the big one. I know some trainers would rush you through 30 seconds or 45 seconds of Russian twist doing as many as you can. But listen. It is way more important to keep your form proper and to ensure you twist all the way before you switch side. Quality over quantity.
For beginners, you can start doing for 20 seconds. Then raise the standard to 30 seconds and 45 seconds as you get better.
2. Bicycle Crunches
Another exercise that involves twisting your hips. Bicycle crunches work on rectus abdominis (or the six pack muscles), hips, and obliques. The crunching targets your abs. Keeping your feet off the ground stimulates your lower abs. Twisting works your obliques. And the pedaling of your legs activates your hips.
You can start by lying on your back, raising your legs up and forming a 90-degree angle around your knees. Put your hands on your head as if you're relaxing on the beach. Then, twist your hips, move the elbow and the opposite knee so they touch. The other leg can extend outward. Finally, twist to the other side and repeat.
Difficulty rating: 3/5
To do bicycle crunches effectively, make sure your elbows and knees touch each other before you switch side. Also, keep your feet off the ground all the time. Don't be lazy!
Also, don't rush. Finish one side before you move on to the other.
Remember, control is key.
3. Plank Step-up
This one is a good one for abs even though it's not as well-known. Plank step-up focuses on your chest, your triceps, and your abdominal equally. So, it's a perfect compound exercise for those who are looking to bulk as well.
Starting at the plank form, you step up on your hands and transition to the push up form. It's basically how you would transition from a plank to push up and back.
Very simple. But not easy.
Difficulty rating: 4/5.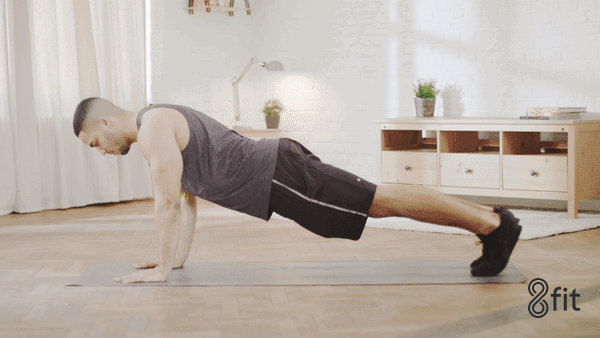 The reason why I love this exercise is it engages the majority of your muscle groups at the same time. As such, it helps build endurance, strength, and improve your balance. This is my favorite of all others on this list.
4. V-sit Flutter Kicks
If you're looking to build a solid lower abs, look no further than the v-sit flutter kicks.
This exercise mainly works on your lower abs, lower back, and hips. The movement of your legs will activate the lower abs and stimulate your hips. Your lower back will be strengthened as you try to maintain your balance. Also, just like the Russian twist, your quadriceps will be engaged a bit too.
You start by sitting on your butt and raising your legs just like the Russian twist. Then, instead of twisting your hips, you crisscross your legs over.
Difficulty rating: 2/5
To do this exercise effectively, your legs should be as straight as possible.
For beginners, if you need more support, you can always place your hands on the side. And the lower your legs go, the more engaged your core will be.
5. Plank
Finally, the exercise most infamous for being "harder-than-it-looks".
First time I knew about it, I thought to myself, "This is easy. 10-minute challenge? I'm in." I was in my teenage...
I tried it, and I could barely pass 30 seconds...
It is a very simple and easy set up. All you need to do is put your elbows on the ground and keep your back straight. Maintaining the posture is what's hard.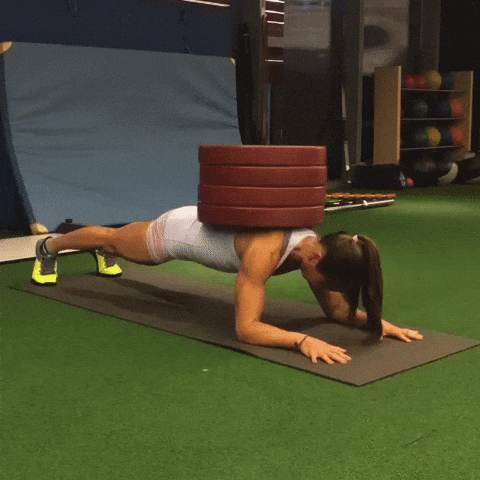 While you're in this form, the gravity will try to pull your entire body to the ground. But your shoulders, thighs, and core will try to counteract the force to keep your body up. That's why those are the muscles that will be engaged the most.
Difficulty rating: 4/5
The correct posture is a straight back (almost horizontal to the ground) and the elbows directly under the shoulders.
Now, this is the big one and please, keep in mind this whenever you do plank. Make sure your back is not sinking down. A lot of people make this mistake as beginners. This is extremely harmful to your spine and lower back. If you keep the wrong posture long enough, you will suffer from extreme back pains. So, keep your back straight and horizontal to the ground.
There you have it. 5 core workouts you may definitely not skip on your abs day. Comment down below if you agree with this list and any exercise you want to add.
I post every Fridays. Share this article and follow this blog post or subscribe for our newsletter for more content like this.